To add a user to your course that isn't already listed, navigate to the course you would like to add the user.
Select "Users and Groups" in the Course Management area.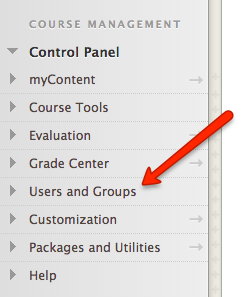 Select "Find Users to Enroll"

Add the user to your course by typing in their Tulane University username, or select browse to find the user.
Change their "role" to "Teaching Assistant" and select "yes" under "Enrollment Availability"

Select "Submit" to update the course.